The Leading Educational Resource for IT Professionals
Bruce Vining joined the IBM Rochester Design Control Group in 1993, where he currently is responsible for system APIs, globalization, and serviceability for the IBM System i. Bruce Vining has been intimately involved in the design and implementation of the system's APIs since V2R3.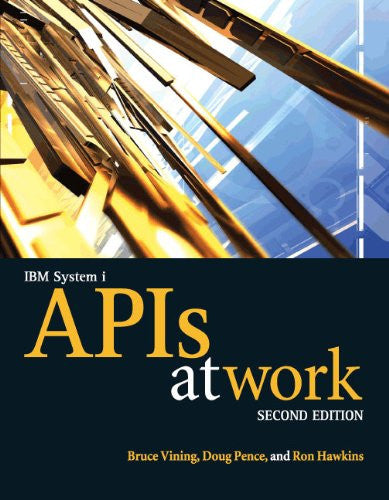 IBM System i APIs at Work
$ 72.45 $ 89.95
---
Product Look Inside the Book Author Bio Specifications This is a monster of a book written by a giant of an expert. In this 700 page book, API expert...