The Leading Educational Resource for IT Professionals
Kevin R. Wegryn is an experienced project manager, consultant, and presenter who leads and works with virtual teams and virtual customers. He currently works as the Project Management Practice Lead and Subject Matter Expert for a major corporation. He is a PMI-certified Project Management Professional (PMP) and an International Association of Project and Program Management (IAPPM) Certified Project Manager (CPM).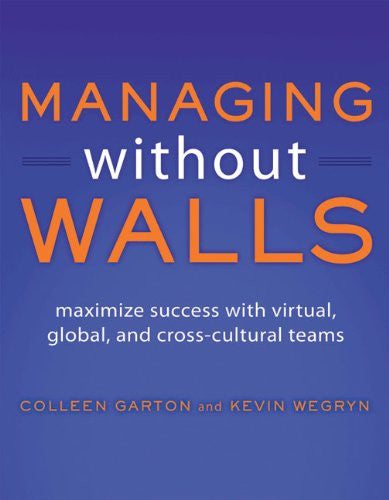 Managing Without Walls
$ 19.45 $ 37.95
---
Product Look Inside the Book Author Bio Specifications Worldwide, companies like yours are rapidly adopting a new business model: the virtual office, where team members use technology to break...