The Leading Educational Resource for IT Professionals
Mickey Iqbal, an IBM Distinguished Engineer, is responsible for leading architecture and technology deployment strategy for IBM's Strategic Outsourcing (SO) business. He leads the global programs for hardware and software infrastructure resource optimization and technology deployment in IBM's data centers. He is a member of the IBM Academy of Technology.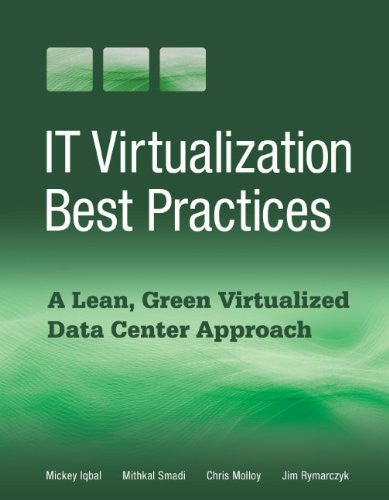 IT Virtualization Best Practices
$ 15.45 $ 49.95
---
Product Look Inside the Book Author Bio Specifications Explosive growth in the demand for IT computing infrastructure resources has put the global IT data centers that host this infrastructure...