Chris Peters has worked with S-36, AS-400, and PC networked platforms for 21 years. A specialist in client-server applications at Evergreen Interactive Systems, he frequently writes magazine articles for the IBM community and is a popular speaker at numerous conferences and events.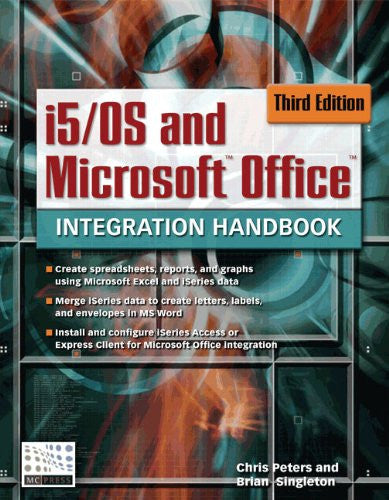 i5/OS and Microsoft Office Integration Handbook
$ 4.95 $ 79.95
---
Product Look Inside the Book Author Bio Specifications Now, you can use iSeries Access or Express Client to combine the presentation capabilities of Microsoft Office with the database capabilities...