The Leading Educational Resource for IT Professionals
Vedish Shah
is an Enterprise Services Senior Application Developer who has worked with SQL Server Data Tools (SSDT, aka BIDS) since he graduated from The Pennsylvania State University (Penn State) in 2012. He began as a novice and immediately built up his knowledge base in SSDT, transforming himself into a well-respected SME at his workplace. This is his first book, as a coauthor, on SSIS, and he hopes to write more in the future.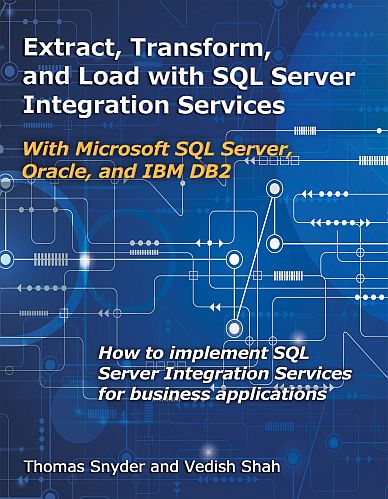 Extract, Transform, and Load with SQL Server Integration Services
$ 29.45 $ 79.95
---
Product Look Inside the Book Author Bio Specifications Today's business applications draw data from diverse sources' from Microsoft Excel spreadsheets to enterprise databases like DB2, SQL Server, and Oracle....