The Leading Educational Resource for IT Professionals
George N. Farr is IBM's technical development manager for RPG IV as well as VisualAge for RPG products. He has held the position of developer, team leader, and development manager and has been an AS/400 planner and architect since 1985.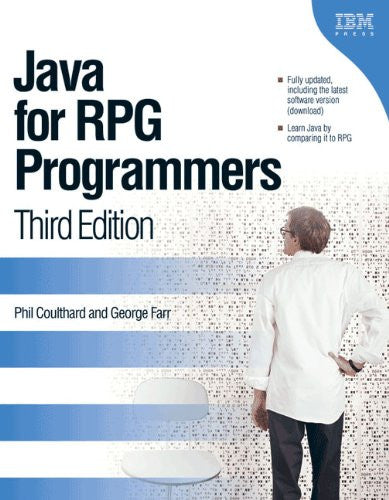 Java for RPG Programmers
$ 14.95 $ 79.95
---
Product Look Inside the Book Author Bio Specifications The role of Java continues to grow, as does the importance of learning this critical language. RPG certainly will not disappear...