The Leading Educational Resource for IT Professionals
Namik Hrle works in the IBM Boeblingen Development Laboratory and is the lab's chief Information Management technologist, responsible for strategy and technology directions. As an IBM Distinguished Engineer and a member of the IBM Academy of Technology, he belongs to a small circle of the top technical leaders whose work and expertise affect the direction of IBM.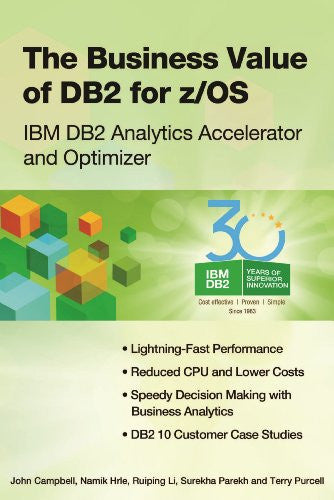 The Business Value of DB2 for z/OS
$ 5.45 $ 17.95
---
Product Look Inside the Book Author Bio Specifications The launch of DB2 on June 7, 1983, marked the birth of relational database as a cornerstone for the enterprise; 30...