Tim Hanis has extensive experience in development and consulting services using WebSphere Portal. He is a senior software engineer at the IBM Research Triangle Park lab in North Carolina.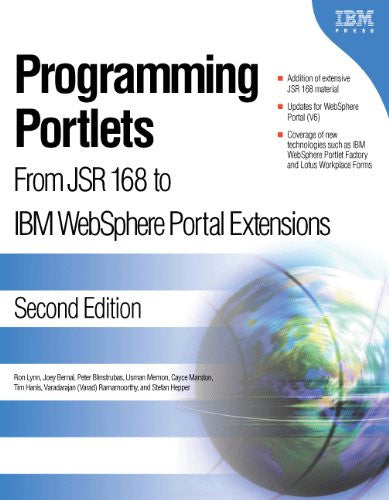 Programming Portlets
$ 22.95 $ 64.95
---
Product Look Inside the Book Author Bio Specifications Portals have evolved from simple Web applications with multiple links to an enterprise application delivery platform that serves composite applications. In...