The Leading Educational Resource for IT Professionals
Kelvin K. A. Looi is responsible for worldwide sales for IBM's InfoSphere Solutions portfolio, which includes Master Data Management. He works closely with organizations in a wide variety of industries worldwide to help them apply these solutions for business initiatives. He is currently the Worldwide Program Director, InfoSphere Solutions Sales, Information Management, IBM Software Group.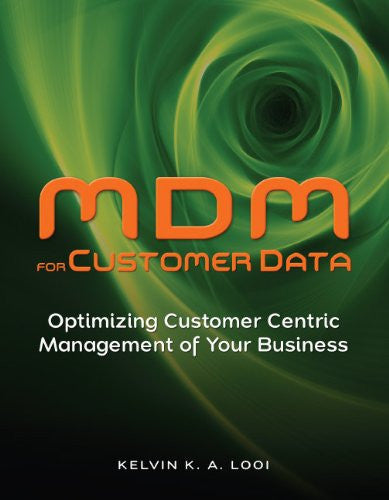 MDM for Customer Data
$ 11.95 $ 14.95
---
Product Look Inside the Book Author Bio Specifications Master Data Management (MDM) is a fascinating, up-and-coming IT solution approach that allows an organization to run a customer-centric business operation....