The Leading Educational Resource for IT Professionals
Rama Turaga is an IBM Certified Consulting IT Specialist and a member of the IBM Software Services for WebSphere (ISSW) team based in Overland Park, Kansas. He has more than 17 years of experience in software design, development, performance tuning, architecting, administering, maintenance, and support.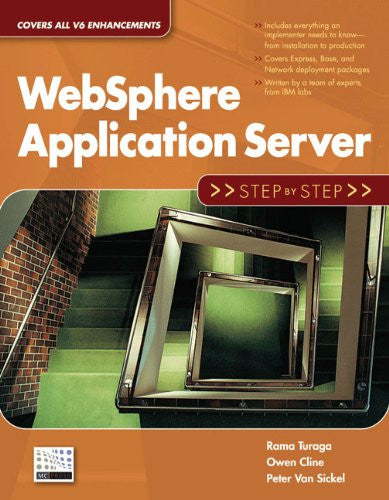 WebSphere Application Server: Step by Step
$ 47.45 $ 64.95
---
Product Look Inside the Book Author Bio Specifications WebSphere Application Server is complex and multifaceted middleware that is used by huge enterprises as well as small businesses. In addition,...