The Leading Educational Resource for IT Professionals
Richard Dolewski is a certified systems integration specialist and disaster recovery planner. He has extensive experience in Server Enterprise Availability, Disaster Recovery Planning (DRP), Business Continuity Planning (BCP), High Availability, and Backup and Recovery program design. Richard has supported 18 computer room disasters and conducted more than 200 disaster recovery tests.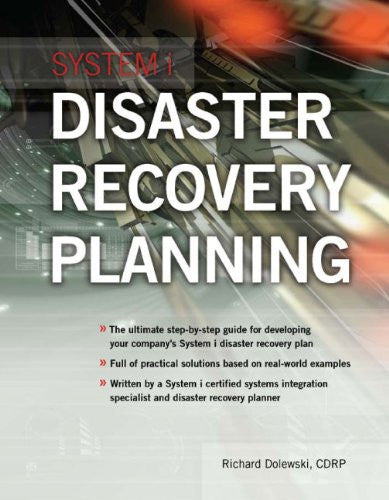 System i Disaster Recovery Planning
$ 49.95 $ 64.95
---
Product Look Inside the Book Author Bio Specifications Written to address the special disaster recovery planning issues of System i, this book is your step-by-step guide to developing an...