The Leading Educational Resource for IT Professionals
Jane Fung is a staff software developer in the IBM Toronto Lab at IBM Canada Ltd., where she is responsible for developing the Business Process Executable Language (BPEL) and the Business Rules debugger in WebSphere Integration Developer.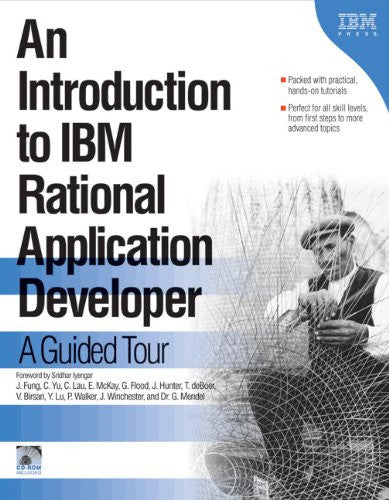 An Introduction to IBM Rational Application Developer
$ 9.95 $ 59.95
---
Product Look Inside the Book Author Bio Specifications IBM Rational Application Developer is a very important tool for developers, but it is also a complex product. This book jump...