The Leading Educational Resource for IT Professionals
Ken Milberg is the president and managing consultant of PowerTCO Solutions, a New York-based IBM Business Partner. He is also a technical editor for IBM Systems Magazine, Power Systems Edition and a frequent contributor of content for IBM developerWorks.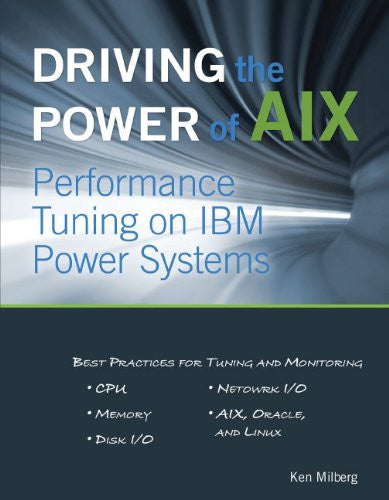 Driving the Power of AIX
$ 15.45 $ 54.95
---
Product Look Inside the Book Author Bio Specifications Maximize your efforts toward effective performance tuning on AIX on IBM's Power Systems (IBM i, AS/400, iSeries, System i, AIX, and...