The Leading Educational Resource for IT Professionals
Peter Blinstrubas is a Portal Consultant on the World Wide Technical Sales Team of IBM. He has worked with WebSphere Portal Server since the initial 1.1 release and has a rich background in application development for systems based on CORBA and J2EE technologies.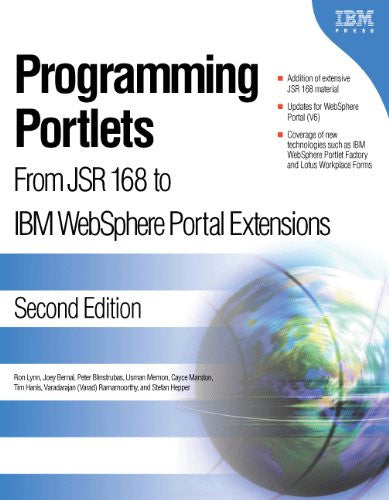 Programming Portlets
$ 4.95 $ 64.95
---
Product Look Inside the Book Author Bio Specifications Portals have evolved from simple Web applications with multiple links to an enterprise application delivery platform that serves composite applications. In...