The Leading Educational Resource for IT Professionals
Paul H. Harkins, president and chief technology officer of Harkins Audit Software, Inc., holds BS and MBA degrees from Drexel University and is a graduate of the IBM Systems Research Institute (SRI). He has been working as a corporate programmer for more than 40 years, including 21 years at IBM. His programming background includes handling programming for hundreds of customer accounts worldwide and creating one-of-a-kind business systems for IBM.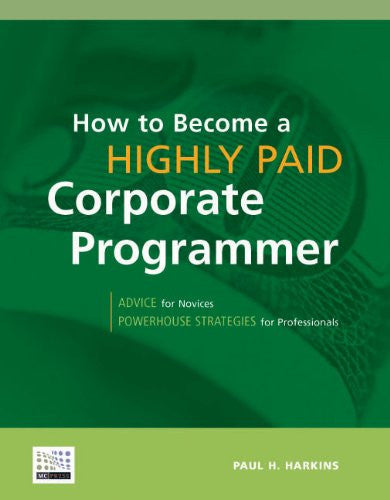 How to Become a Highly Paid Corporate Programmer
$ 6.95 $ 24.95
---
Product Look Inside the Book Author Bio Specifications To make it to the top of the pay scale, you have to establish your worth to your company. It's that...