The Leading Educational Resource for IT Professionals
Varadarajan (Varad) Ramamoorthy is a portal consultant with IBM Software Services for Lotus as part of the Portal Technology Team. He has worked with Portal since the initial release and has led several successful portal projects by helping clients with architecture, design, development and deployment.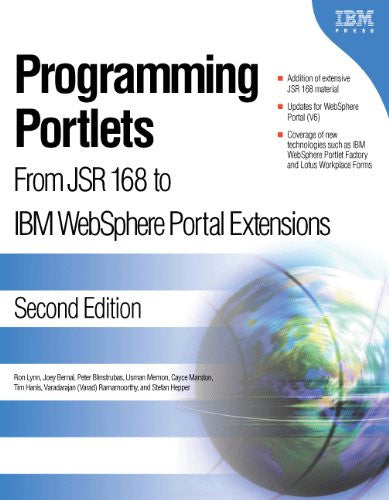 Programming Portlets
$ 22.95 $ 64.95
---
Product Look Inside the Book Author Bio Specifications Portals have evolved from simple Web applications with multiple links to an enterprise application delivery platform that serves composite applications. In...