The Leading Educational Resource for IT Professionals
Dwaine R. Snow is an author of seven books on DB2. He is one of the senior product managers responsible for charting the features and functions in the new releases of DB2 for Linux, UNIX, and Windows.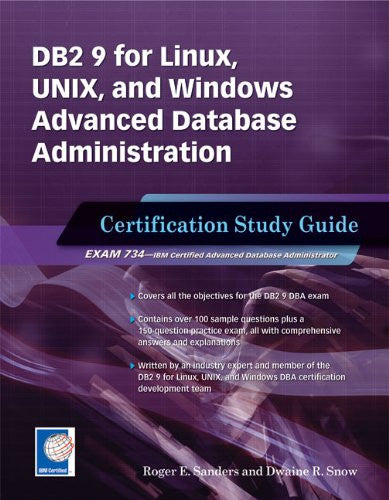 DB2 9 for Linux, UNIX, and Windows Advanced Database Administration (Exam 734)
$ 55.45 $ 64.95
---
Product Look Inside the Book Author Bio Specifications In this book, Roger E. Sanders and Dwaine R. Snow--two of the world's leading DB2 authors and active participants in the...