The Leading Educational Resource for IT Professionals
Ruiping Li is a Senior Engineer in DB2 for z/OS development at IBM Silicon Valley Lab. She is the technical lead responsible for the DB2 query acceleration support for the IBM DB2 Analytics Accelerator.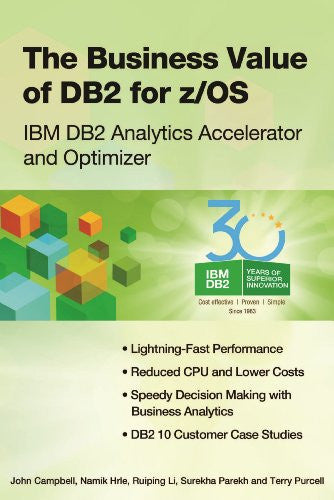 The Business Value of DB2 for z/OS
$ 4.95 $ 17.95
---
Product Look Inside the Book Author Bio Specifications The launch of DB2 on June 7, 1983, marked the birth of relational database as a cornerstone for the enterprise; 30...