The Leading Educational Resource for IT Professionals
Cayce Marston is a Senior I/T Specialist within the IBM Worldwide Technical Sales team. He has worked as a consultant and software architect in the telecom and financial services industries, with expertise in Workplace Forms, XForms, systems integration and SOA.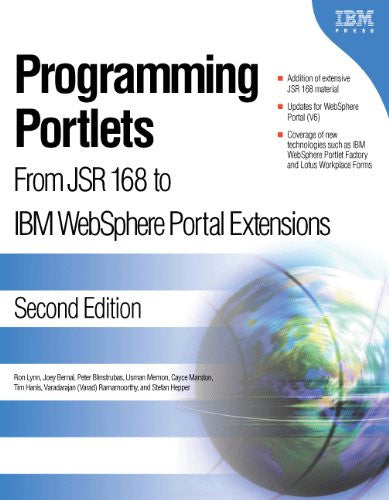 Programming Portlets
$ 4.95 $ 64.95
---
Product Look Inside the Book Author Bio Specifications Portals have evolved from simple Web applications with multiple links to an enterprise application delivery platform that serves composite applications. In...