The Leading Educational Resource for IT Professionals
Paul Tuohy has been involved in application development on IBM midrange systems for 20 years. He has worked as IT manager for Kodak Ireland and technical director for Precision. He is currently CEO of ComCon, an AS/400 consulting company. For the past 11 years, he has worked as an instructor in the IBM Education Center in Dublin, Ireland, specializing in courses in programming and application development.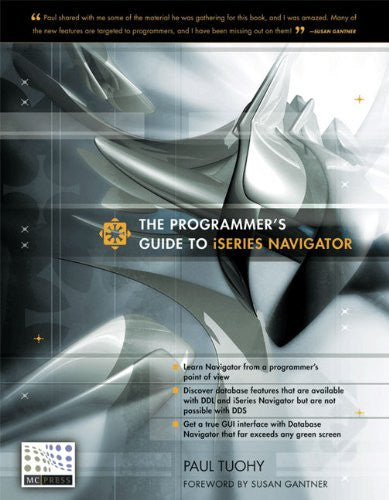 The Programmer's Guide to iSeries Navigator
$ 14.95 $ 74.95
---
Product Look Inside the Book Author Bio Specifications iSeries Navigator is a favorite tool of operators and administrators--who use it with great success--but many programmers have missed the great...