The Leading Educational Resource for IT Professionals
Phil Coulthard is the lead architect for AS/400 application development projects at the IBM Toronto Laboratory. He has worked as a developer, team leader, manager, and general advocate of AS/400 application developments since 1986.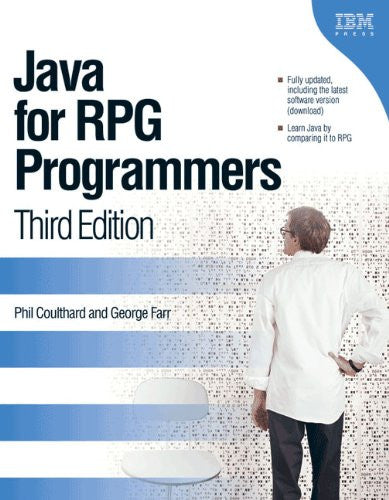 Java for RPG Programmers
$ 14.95 $ 79.95
---
Product Look Inside the Book Author Bio Specifications The role of Java continues to grow, as does the importance of learning this critical language. RPG certainly will not disappear...