The Leading Educational Resource for IT Professionals
Ranjan Sinha is an IBM Fellow, Vice President, and Chief Technology Officer for the IBM Global Chief Data Office. He leads the data and platform strategy, engineering, and is on the front lines of transforming IBM into an AI enterprise. He guides IBM's clients to navigate and accelerate their data and AI transformation journeys. He is a seasoned technical leader, building and operating data and AI platforms and solutions from inception to production. Prior to IBM, he was at eBay Marketplaces, where he contributed to several business-impacting innovations. He is involved with several Technology Councils, including Marketplace@IBM, and led several Academy of Technology studies on data, AI, and marketplaces. He has published several peer-reviewed papers and patents with nearly 1,000 citations, earned a Ph.D. in computer science, and been an invited speaker at events worldwide. He is passionate about promoting wellness, safety, and empowerment of vulnerable groups; preparing the workforce for a data-driven economy; and advocating for social and global issues.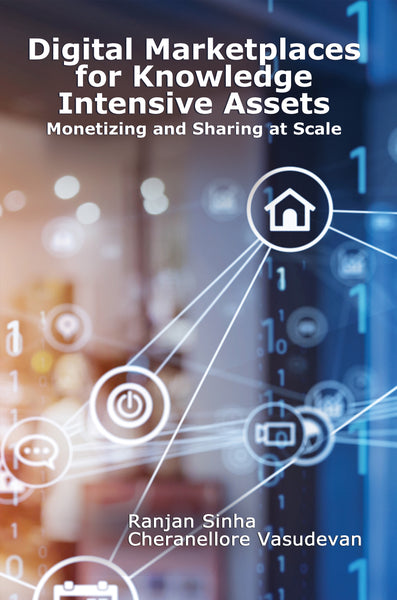 Digital Marketplaces for Knowledge Intensive Assets
$ 9.95 $ 24.95
---
Product Look Inside the Book Author Bio Specifications This book on digital marketplaces primarily focuses on Knowledge Intensive Assets (KIAs) such as data, insights, models, digital twins, APIs, software...