Stefan Hepper is the responsible architect for the WebSphere Portal, Workplace Client and Server programming model and public APIs. He co-led the Java Portlet Specification V 1.0 (JSR 168) and is now leading the V 2.0 (JSR 286). He is co-author of the book Pervasive Computing (Addison-Wesley 2001).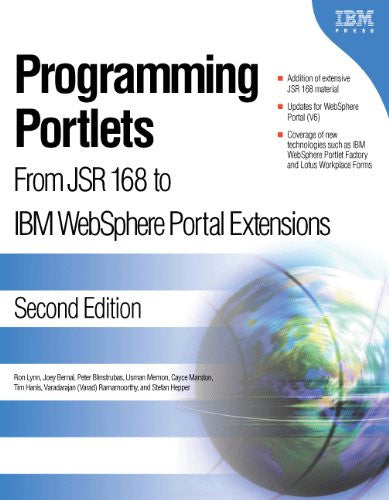 Programming Portlets
$ 4.95 $ 64.95
---
Product Look Inside the Book Author Bio Specifications Portals have evolved from simple Web applications with multiple links to an enterprise application delivery platform that serves composite applications. In...